FREIGHT SERVICES BRISBANE
"When you need to get it there fast, safely and securely to and from Brisbane"
CargoMaster KNOW-HOW, 35 years international freight forwarding and transportation experience . International Freight Brisbane, Australia Wide and World-Wide freight
CargoMaster offers a broad range of Brisbane Freight Services, including, international air freight, international sea freight and Domestic air freight services, same day air freight, and overnight air freight and air freight charter services to and from Brisbane and North Queensland.
"Freight services with security, integrity and professionalism"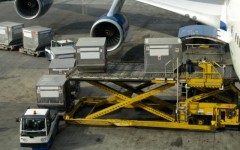 AIR FREIGHT BRISBANE
CALL CARGOMASTER NOW: 1300 767 136
Welcome to our site freight services Brisbane. If you need to move freight, call CargoMaster, Australia's renowned
air and sea freight services specialists.
At CargoMaster we strive to deliver cost effective air freight services to
business, government and private individuals. We uplift air cargo every
day, across Australia and to all corners of the world. If you need urgent air freight services to or from Brisbane then you need to contact the team at
CargoMaster!
"CargoMaster EXPERIENCE and KNOW-HOW, simply cannot be copied" 
INTERNATIONAL SHIPPING BRISBANE
"SAVE MORE, SAVE TIME" with CargoMasters' international shipping services and air cargo
consolidation services to and from Brisbane!
CONTACT OUR TEAM TODAY CARGOMASTER WILL SAVE YOU TOO!
CONTACT CARGOMASTER BRISBANE 1300 767 136
"
"SAVE MORE, SAVE TIME" with CargoMasters' international air cargo