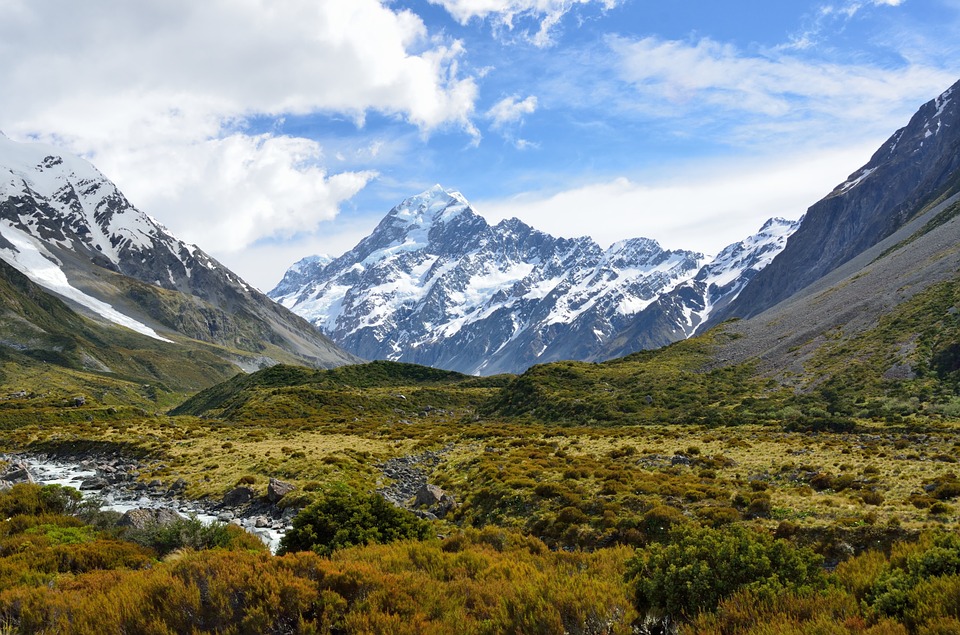 SEA FREIGHT SERVICES TO NZ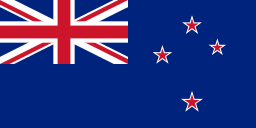 "Shipping Containers to NZ for over 20 years"
"Shared Shipping Containers to NZ"
CALL CARGOMASTER TEL: 1300 767 136
EMAIL CARGOMASTER: [email protected]
Sea Freight and shipping containers from Australia to New Zealand , Call CargoMaster services to major centers and towns. Ships sailing weekly from Sydney, Melbourne, Brisbane, Perth and Adelaide to NZ. You have two main options when using CargoMasters sea freight services to NZ , consolidated sea freight (a customer shared container) or customers with full container loads.
SHARED SHIPPING CONTAINER TO NZ
Consolidated sea cargo to NZ is packed daily in Sydney, Melbourne, Brisbane, Perth and Adelaide. Sea Freight can be collected from almost anywhere in Australia. Once your sea freight is collected by CargoMaster, it will be transported to the nearest NZ consolidation depot, check weighed and packed into a shared container. CargoMaster will handle all your documentation and assist with customs clearance in NZ. Consolidated sea freight (or sea freight that is intended for consolidation) is stored in a bonded depot with enabled security cameras. Consolidated cargo can be shipped to Auckland, Wellington, Tauranga, Lyttelton, Napier, Nelson, Palmerston North, Tauranga, Port Chalmers, Invercargill, Queenstown, Gore, Hamilton and the west coast of the South Island, with  on-forwarding services to almost anywhere in NZ.
SEA FREIGHT TIMES TO NZ  

Adelaide Auckland Melbourne 14 Days
Adelaide Auckland Direct 8 Days
Brisbane Auckland Direct 5 Days
Fremantle Auckland Direct 19 Days
Melbourne Auckland Direct 6 Days
Sydney Auckland Direct 8 Days
Adelaide Dunedin Auckland 16 Days
Brisbane Dunedin Lyttelton 16 Days
Fremantle Dunedin Auckland 27 Days
Melbourne Dunedin Lyttelton 17 Days
Sydney Dunedin Lyttelton 20 Days
Adelaide Hamilton Auckland 13 Days
Brisbane Hamilton Auckland 12 Days
Fremantle Hamilton Auckland 24 Days
Melbourne Hamilton Auckland 13 Days
Sydney Hamilton Auckland 16 Days
Adelaide Invercargill Auckland 17 Days
Brisbane Invercargill Lyttelton 16 Days
Fremantle Invercargill Auckland 28 Days
Melbourne Invercargill Lyttelton 17 Days
Sydney Invercargill Lyttelton 20 Days
Adelaide Lyttelton Melbourne/Direct 11 Days
Brisbane Lyttelton Direct 7 Days
Fremantle Lyttelton Auckland 26 Days
Melbourne Lyttelton Direct 8 Days
Sydney Lyttelton Direct 11 Days
Adelaide Napier Auckland 14 Days
Brisbane Napier Auckland 13 Days
Fremantle Napier Auckland 25 Days
Melbourne Napier Auckland 14 Days
Sydney Napier Auckland 17 Days
Adelaide Nelson Auckland 15 Days
Brisbane Nelson Lyttelton 16 Days
Fremantle Nelson Auckland 26 Days
Melbourne Nelson Lyttelton 17 Days
Sydney Nelson Lyttelton 20 Days
Adelaide Palmerston North Auckland 14 Days
 Brisbane Palmerston North Auckland 13 Days
Fremantle Palmerston North Auckland 25 Days
Melbourne Palmerston North Wellington 20 Days
Sydney Palmerston North Wellington 22 Days
Adelaide Tauranga Auckland 8 Days
Brisbane Tauranga Auckland 7 Days
Fremantle Tauranga Auckland 19 Days
Melbourne Tauranga Auckland 8 Days
Sydney Tauranga Auckland 11 Days
Brisbane Timaru Lyttelton 15 Days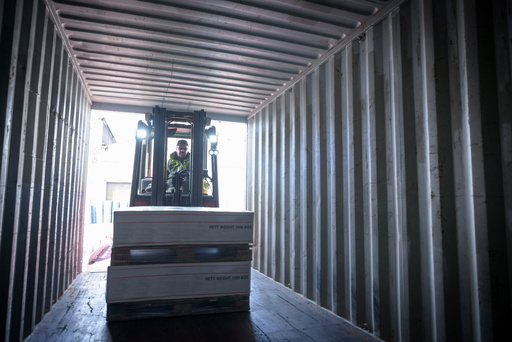 SHIPPING CONTAINERS TO NZ
Call CargoMaster  for your sea freight from all Australian capitals to most destinations on the North and South Islands of NZ.
CALL CARGOMASTER TODAY: 1300 767 136
CargoMaster is able to organize the delivery of shipping containers to almost any where in Australia for packing (stuffing) or you can load your shipping container in one of CargoMaster's special , secure packing yards. All types of sea freight equipment available for transportation to NZ .
CargoMaster moves a broad range of sea freight to NZ. For anyone fortunate enough to be moving back to NZ,  ask the CargoMaster  team about Self Pack International Shipping, a low cost alternative to expensive removalists! Self Pack international moving containers can be delivered to your home in Australia for packing. If you are moving to .
CargoMaster moves all types of commodities in shipping containers )and on flat racks) to NZ, mining machinery, construction equipment, cars, trucks, boats, machinery or all shapes and sizes, the list is endless! CargoMaster is able to offer you a Door to Port or Door to Door service for shipping containers to NZ.
MOVING TO NEW ZEALAND, WHAT YOU NEED TO KNOW
NEW ZEALAND BORDER CONTROL AND AGENCIES
Border agencies The Ministry for Primary Industries (MPI) along with New Zealand Customs Service and the Department of Immigration, have specific requirements for people moving personal effects/household possessions to New Zealand. The following guide is put together by MPI – please refer to New Zealand Customs and the Department of Immigration websites for further information in those areas.Clearance of goods An inspector will assess documentation presented to MPI for possible risk goods. If an inspection of your personal effects is required this must be at a transitional facility and you must notify MPI of the location. If the shipment is a full sea container load an inspection of the sea container is mandatory and will be carried out by an accredited person or a MPI inspector. For more information contact MPI, your moving company, freight forwarder or customs agent. Other conditions may also apply and MPI will advise you of these at time of application. Keys may be required for any locked trunks, suitcases or vehicles.
RESTRICTED AND PROHIBITED ITEMS:
Do not pack these goods as they may be seized unless accompanied by official certification: • Any packets of food. • Honey, pollen, propolis, honeycombs and other bee products. • Plants, bulbs, cuttings, corms, rhizomes or tubers, commercially packed seeds and seeds for planting. • Packaging such as straw or used fresh food cartons. • Items restricted under the Convention on International Trade in Endangered Species (CITES) such as coral, ivory, snakeskin or whale bone items, turtle shell and some sea shells.
PACKING YOUR PERSONAL EFFECTS
Strict biosecurity laws mean there are some items you cannot bring to New Zealand, and some other items will require inspection on arrival. Using a professional moving company, freight forwarder or import agent to help you move can be beneficial, as they can provide assistance with MPI requirements. Having an accurate and easily understood manifest of your belongings will help MPI to assess these quickly when they arrive in New Zealand. By not packing some items, or packing goods that may require inspection together, you may save costs and time. If belongings are arriving in a sea container then the container must meet the requirements of the Import Health Standard for Sea Containers
ITEMS THAT MUST BE DECLARED
The following items must be declared as they may require inspection and in some cases certification from the country of origin:
Fresh or dried fruit, vegetables, mushrooms or fungi.
Any meat, fish, shellfish or poultry.
Ingredients used in cooking, all milk products, cheese, eggs or egg products, and milk based baby foods.
Hunting trophies or stuffed animals.
Traditional or herbal medicines or remedies, health supplements and homeopathic remedies that include animal or plant products.
Dried flower arrangements or Christmas decorations made from plant material.
Items made from wood.
Items stuffed with seeds or straw.
Items made of from bamboo, cane, coconut or straw.
Items containing hair, fur, unprocessed wool, skin, feathers or bone
PERSONAL MOTOR VEHICLES:
Personal vehicles and other machinery such as jet skis, lawn mowers or chainsaws are also subject to biosecurity requirements and are inspected on arrival. Before shipping, vehicles should be cleaned thoroughly inside and out, including underneath and around the wheels and wheel arches. If steam cleaning ensure the whole vehicle including the engine is cleaned. Contaminated vehicles will be directed for treatment and re-inspection (charges apply). For information on complying with vehicle safety regulations refer to the New Zealand Transport Agency website. For information on vehicle tax refer to New Zealand Customs Service.
BRINGING YOUR PETS TO NEW ZEALAND:
The requirements for bringing pets into New Zealand depend on the type of animal, where it is from and if there is an existing import health standard for the animal. Disease concerns mean that not all types of pets are allowed into New Zealand.
WOOD PACKAGING:
Wood packaging such as crates or pallets is subject to biosecurity requirements and must be declared3 . Wood packaging must have been fumigated or heat treated before use and must be declared in the Quarantine Declaration (for full container loads) regarding container cleanliness.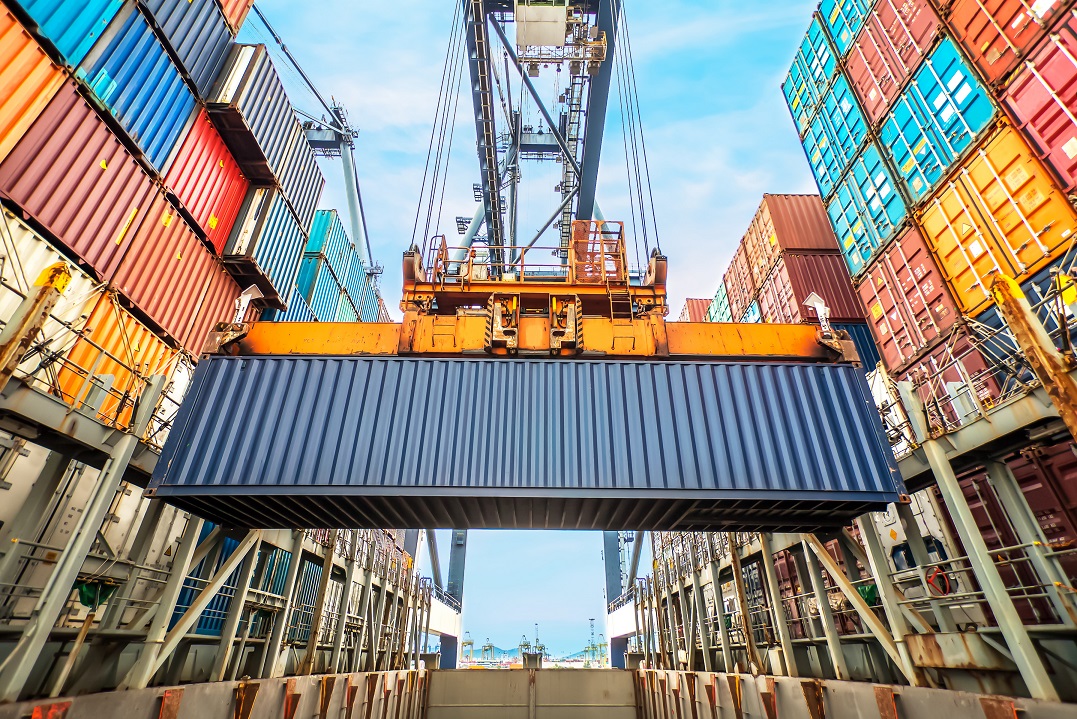 NZ INLAND REVENUE (Te Tari Taake)
NZ PRIMARY INDUSTRIES AUTHORITY
NEW ZEALAND FOREIGN AFFAIRS AND TRADE