FREIGHT TO THE PACIFIC ISLANDS
"PACIFIC ISLANDS FREIGHT SPECIALISTS"
"SEA FREIGHT FROM AUSTRALIA TO THE PACIFIC ISLANDS FOR OVER 25 YEARS"
"GUARANTEED AUSTRALIA'S BEST SEA FREIGHT CONTAINER RATES TO THE PACIFIC"
"GREAT CONTAINER DEALS FOR PACIFIC ISLANDERS RETURNING HOME"
CALL CARGOMASTER NOW
TEL: 1300 767 136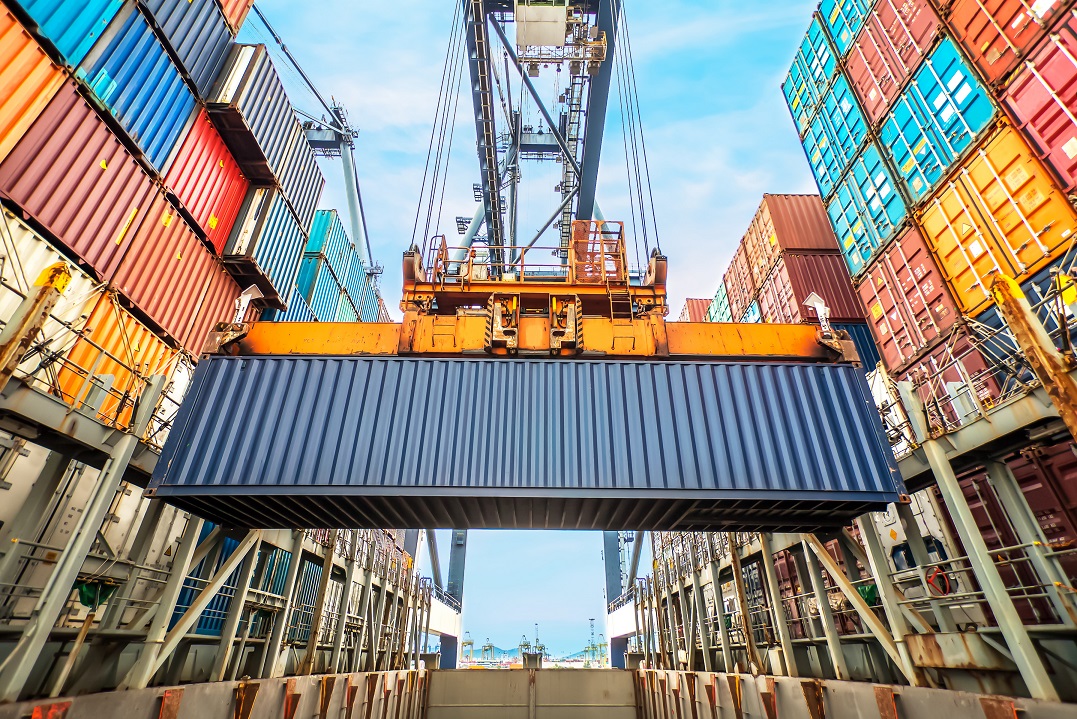 TEL: 1300 767 136
Welcome to CargoMaster's Pacific Islands Freight Services website page!
With over 25 years experience providing freight services from Australia to the Pacific CargoMaster is the freight services specialist to call if you are looking for cost effective shipping containers to the Pacific Islands
CargoMaster offers regular sea freight to the Pacific Islands from Sydney, Melbourne, Brisbane, Perth, Adelaide, Hobart, Launceston, Canberra Newcastle and north Queensland. CargoMaster moves a broad range of freight to the Pacific, CargoMaster handles almost everything from families relocating to and major corporations and Australian Government departments with large project cargo requirements. Freight that is shipped includes furniture, cars, buses, excavators, heavy machinery and  industrial equipment building materials and even buildings! For anyone wanting to relocate from Australia ask CargoMaster about low cost Self Pack sea freight containers to the Pacific Islands. Once booked, CargoMaster will deliver your self pack container to your home for packing, or alternatively you can pack your container in one of CargoMasters packing yards. All types of freight services available, Door to door or door to port, whatever you require ask CargoMaster. CargoMaster has moved hundreds of happy clients freight  from Australia to the Pacific islands over the past 25 years. As previously mentioned if relocating, Self Pack shipping containers to the Pacific Islands are very popular and are an ideal alternative to expensive removalists.
CargoMaster has a variety of equipment available for all types of cargo, 20′ and 40 foot containers and flat racks available from Sydney, Melbourne, Brisbane, Perth, Adelaide, Hobart, Darwin, Launceston, Townsville and Port Hedland.
THE PACIFIC ISLANDS
"OVER 30 YEARS TRANSPORTATION EXPERIENCE"
"ESTABLISHED PACIFIC ISLANDS SHIPPING NETWORK"
CALL CARGOMASTER: TEL 1300 767 136 AUSTRALIA-WIDE
The  WHOLE Pacific region takes in a very large area (approx. 35% of the planets surface!). The Pacific Islands consist of over 20,000 islands some are uninhabited. Over 1300 different languages are  active and spoken in the Pacific Region.
The Pacific region can be grouped into three sub regions, each one unique and divided based on their cultural differences, they are Micronesia, Polynesia, Melanesia:
Micronesia (from Greek, meaning "Small Islands")
Micronesia is a subregion of Oceania, consisting of thousands of tiny islands in the western Pacific Ocean. It has a shared cultural history with the two other island regions, Polynesia to the east and Melanesia to the south. The Micronesia region has a warm tropical marine climate.. There are four major archipelagos along with many outlying islands. Micronesia is the most sparsely populated of the Pacific islands with about 500k people, Micronesia was historically very isolated from the rest of the world.
Pacific Freight Services specialists CargoMaster offering shipping services from Australia, Sydney, Melbourne, Brisbane, Perth, Adelaide, Cairns, Darwin and Townsville to Micronesian Islands of:
Guam
Yap
Phohnpei
Kosrae
Chuuk
Kiribati: Tarawa
Marshall Islands
Federated States Of Micronesia
Nauru
Palau and North Mariana Islands.
Polynesia (from Greek, meaning "Many Islands") Polynesian people consist of a variety of ethnic groups, who speak the Polynesian language., The original Polynesian people speak Polynesian languages, a form of the Oceanic languages. Despite the large geographic area, Polynesian cultures tend to be centered in the same beliefs and form a cohesive family. The original Polynesian people of New Zealand and Hawaii are minorities in their homelands. The New Zealand Māori are the biggest individual group but the United States has the largest resident Polynesian population.
A typical example of a small polynesian island would be Vavaʻu , in Tonga, which is a group of islands , with one major island and about 40 smaller islands. It is called the Vavaʻu District, which includes several other individual islands. The story goes, that the Maui god created both Tongatapu and Vavaʻu, but put a little more effort into the former. Vavau takes up about 140 square km and is considered part tof the island group of Tonga. The highest mountain on Vava'u is Mt Talau (approx 130m). The population is about 15,000.
Freight and Shipping services from Australia, Sydney, Melbourne, Brisbane, Perth, Adelaide, Cairns, Darwin and Townsville to The Polynesian Islands of:
Samoa; Apia
Tonga: Nukualofa
Vava'u
The Cook Islands: Rarotonga, Aitutaki
Tuvalu
Tokelau
Niue
Wallis
Futuna
French Polynesia.
Melanesia (from Greek, meaning "Island of Black" in reference to the complexion of its inhabitants)
Melanesians are the main inhabitants of Melanesia. Mostly they  speak one of the many Papuan languages, though a few groups such as Moluccans, the Motu and Fijians speak Austronesian languages. Melanesians occupy islands from Eastern Indonesia to as far east as the islands of Vanuatu and Fiji. They are a very culturally diverse group with large variations in customs and histories. There is a lack of consensus surrounding their exact origins and migration patterns but they are distinct from Aboriginal Australians despite the frequent contact.
CargoMaster  freight and shipping services from Australia, Sydney, Melbourne, Brisbane, Perth, Adelaide, Cairns, Darwin and Townsville to The Melanesian Islands:
Fiji: Suva, Lautoka
Vanuatu: Port Vila, Santo
New Caledonia: Noumea
Tahiti: Papeete
Papua New Guinea: Port Moresby, Lae, Kaviang, Buka, Kieta, Wewak, Madang, Kimbe 
The Solomon Islands: Honiara
"CARGOMASTER FREIGHT SERVICES ALL OVER THE PACIFIC"
CALL CARGOMASTER NOW: 1300 767 136
"AN EXTENSIVE PACIFIC ISLANDS FREIGHT NETWORK 25 YEARS IN THE MAKING"
"SENDING CONTAINERS TO RELATIVES IN THE PACIFIC, CALL CARGOMASTER AND SAVE" 
The Pacific Islands region is very diverse, from Fiji which is the biggest country in the pacific area with a population of nearly 1 million, to small pacific island nations like Tuvalu and Nauru with populations of 10,000-15,000. Kiribati, or as it is known officially The Republic Of Kiribati,  is one of the most remote and geographically-dispersed countries in the world. Kiribati is located in the central pacific ocean and has a population of approx 120,000. Most of the residents in Kiribati live on the Tarawa Atoll. The capital of Kiribati is Tarawa. CargoMaster offers regular sea freight services from Perth, Adelaide, Brisbane, Melbourne, Canberra, Hobart, Launceston, Townsville, and Darwin to Tarawa
consisting of  over 3.5 million square kilometers of ocean. Many small Pacific Islands have seen the results of climate change first hand. With rising ocean levels some Pacific Islands are under threat of being completely submerged.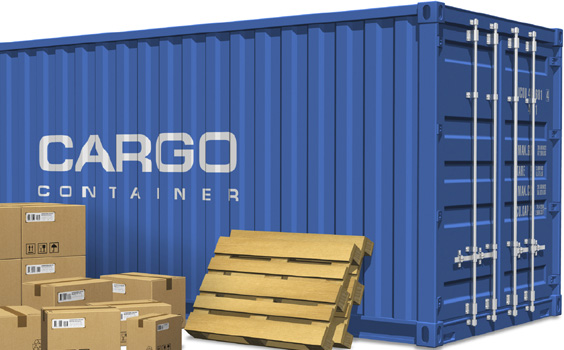 PACIFIC ISLANDS FREIGHT SERVICES
Vessels sailing all the time from Sydney, Melbourne, Brisbane, Perth, Adelaide ,Darwin and Townsville to the following Pacific Islands: American Samoa, New Caledonia, Solomon Islands, Tahiti, Guam, Niue, Tuvalu, Kiribati, Nauru, Palau, Wallace, Futuna, Micronesia, Vanuatu, Samoa, Fiji, Tonga, Vava'u and The Cook Islands.
SHIPPING TIMES FROM AUSTRALIA TO THE PACIFIC
SHIPPING FROM BRISBANE
BRISBANE TO VANUATU(PORT VILA)
BRISBANE TO SAMOA (APIA)
BRISBANE TO THE SOLOMON ISLANDS (HONIARA)
BRISBANE TO THE COOK ISLANDS (RAROTONGA)
BRISBANE TO THE COOK ISLANDS (AITUTAKI)
BRISBANE TO NEW CALEDONIA (NOUMEA)
BRISBANE TO KIRIBATI (TARAWA)
BRISBANE TO TONGA (NUKUALOFA)
BRISBANE TO GUAM (APRA)
BRISBANE TO FIJI (SUVA AND LAUTOKA)
BRISBANE TO NAURU
BRISBANE TO TUVALU
BRISBANE TO HAWAII
BRISBANE TO TAHITI
SHIPPING FROM SYDNEY
SYDNEY TO VANUATU (PORT VILA)
SYDNEY TO SAMOA (APIA)
SYDNEY TO THE SOLOMON ISLANDS (HONIARA)
SYDNEY TO THE COOK ISLANDS (RAROTONGA)
SYDNEY TO THE COOK ISLANDS (AITUTAKI)
SYDNEY TO NEW CALEDONIA (NOUMEA)
SYDNEY TO KIRIBATI (TARAWA)
SYDNEY TO TONGA (NUKUALOFA)
SYDNEY TO GUAM (APRA)
SYDNEY TO FIJI (SUVA AND LAUTOKA)
SYDNEY TO NAURU
SYDNEY TO TUVALU
SYDNEY TO HAWAII
SYDNEY TO TAHITI (PAPEETE)
SHIPPING FROM MELBOURNE
MELBOURNE TO VANUATU (PORT VILA)
MELBOURNE TO SAMOA (APIA)
MELBOURNE TO THE SOLOMON ISLANDS (HONIARA)
MELBOURNE TO THE COOK ISLANDS (RAROTONGA)
MELBOURNE TO THE COOK ISLANDS (AITUTAKI)
MELBOURNE TO NEW CALEDONIA (NOUMEA)
MELBOURNE TO KIRIBATI (TARAWA)
MELBOURNE TO TONGA (NUKUALOFA)
MELBOURNE TO GUAM (APRA)
MELBOURNE TO FIJI (SUVA AND LAUTOKA)
MELBOURNE TO NAURU
MELBOURNE TO TUVALU
MELBOURNE TO HAWAII
MELBOURNE TO TAHITI (PAPEETE)