FREIGHT SERVICES SYDNEY
"When you need to get it there fast to and from Sydney" CargoMaster know how, 35 years transportation experience . International Shipping Sydney, Australia Wide and World-Wide freight
specialists. CargoMaster freight services include, international air cargo, overnight air cargo and same day air
cargo and international sea freight services available to and from Sydney and New South Wales.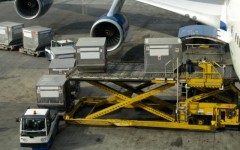 AIR FREIGHT SYDNEY
CALL CARGOMASTER NOW: 1300 767 136
Welcome to air cargo Sydney, we are CargoMaster, Australia's renowned
air cargo specialists. Our high performance team of air cargo experts offer
many years' experience delivering air cargo to and from the Capital Centre!
At CargoMaster we strive to deliver cost effective air cargo services to
business, government and private individuals. We uplift air cargo every
day, across Australia and to all corners of the world. If you need to move
air cargo to or from Sydney FAST then you need to contact the team at
CargoMaster!
INTERNATIONAL SHIPPING SYDNEY
"SAVE MORE, SAVE TIME" with CargoMasters' international air cargo
consolidation services to and from Sydney!
CONTACT OUR TEAM TODAY CARGOMASTER WILL SAVE YOU TOO!
CONTACT CARGOMASTER SYDNEY 1300 767 136